Ever wondered what is breakout and what is breakout retest? and why retest happens?
It is said that 90% of breakouts fail. Either they give a false breakout or they reverse from the breakout level to their original price. An example is given in the attached image.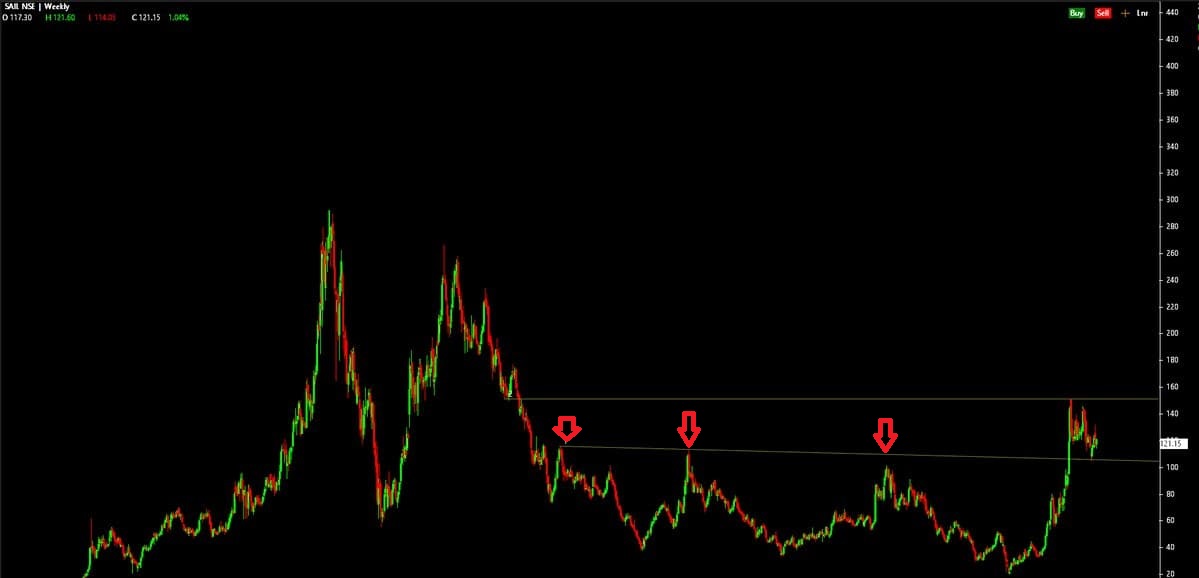 If you see the image above, the point where first arrow mark is located, created a resistance level which got respected over the next two tries. Why it happens is, the prominent traders knows that most breakouts fail and they play the range instead.
So whenever a resistance level comes, they go short instead of creating long.
We always emphasise this that take your trade at low risk level. Going short at resistance level makes very good sense, which biggies do. As soon as resistance level approaches, they go short and ride the entire move till support and at support they take long trades. But after repetitive tests of a level, the strength or possibility of breaking the level increases. In the fourth attempt, the resistance broke and up move came as shown in the image.
Now there are two scenarios.
1. The stop-loss of short sellers at resistance gets hit, which means to cover the short position, the traders has to buy back the shares.
2. The buyers get added up as soon as the level crosses.
Both the events fuel the up move spike.
Now the interesting part comes, why retest?
As you read above, there are two scenarios which fueled the rapid up move. But there is another scenario where
the biggies and retails who takes little more risk and still holds the short position.
They don't panic easily and wait for the right level to exit. They start to reduce the position gradually and think that if they get the exit opportunity at price where they shorted or at cost level, they will be happy to exit their entire position.
As and when price falls they slowly reduce the short position and at the breakout level, they exit entire position. Again to remind you, what is exiting a short position? It is nothing but buying the sold script. This but again fuels the upward journey and is named as RETEST!!!
At this level, there are few more traders who are waiting to enter the party of up move (called as retest traders). As soon as they join the party at breakout retest levels, things heat up and upward journey starts again.
so, now you know what is Breakout Retest and why your stop losses get hit when you trade a breakout. Share this article with your trader friends.