We are sharing 5 Chrome Extensions for Zerodha customers that might aid them in their Trading Immensely. If this list helps. We would definitely appreciate a Like also maximize the impact of this content by sharing❤️ Let's go!
1. Zerodha Scrip Plus 😎 [LINK]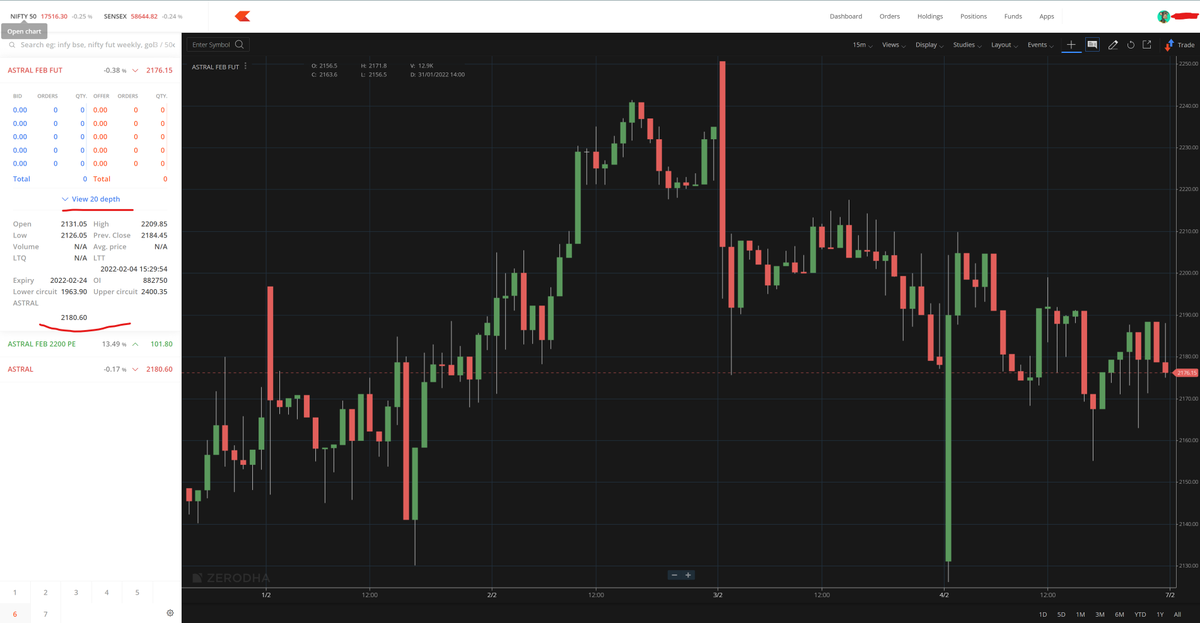 This plugin provides a range of fascinating features. ⚡️It expands the #Zerodha Interface Full-Width. ⚡️It makes the words seem bold in Market Depth. ⚡️It automatically calculates your brokerage & taxes and shows them immediately above your orders Live.❤️
2. Jarvis 🦾[LINK]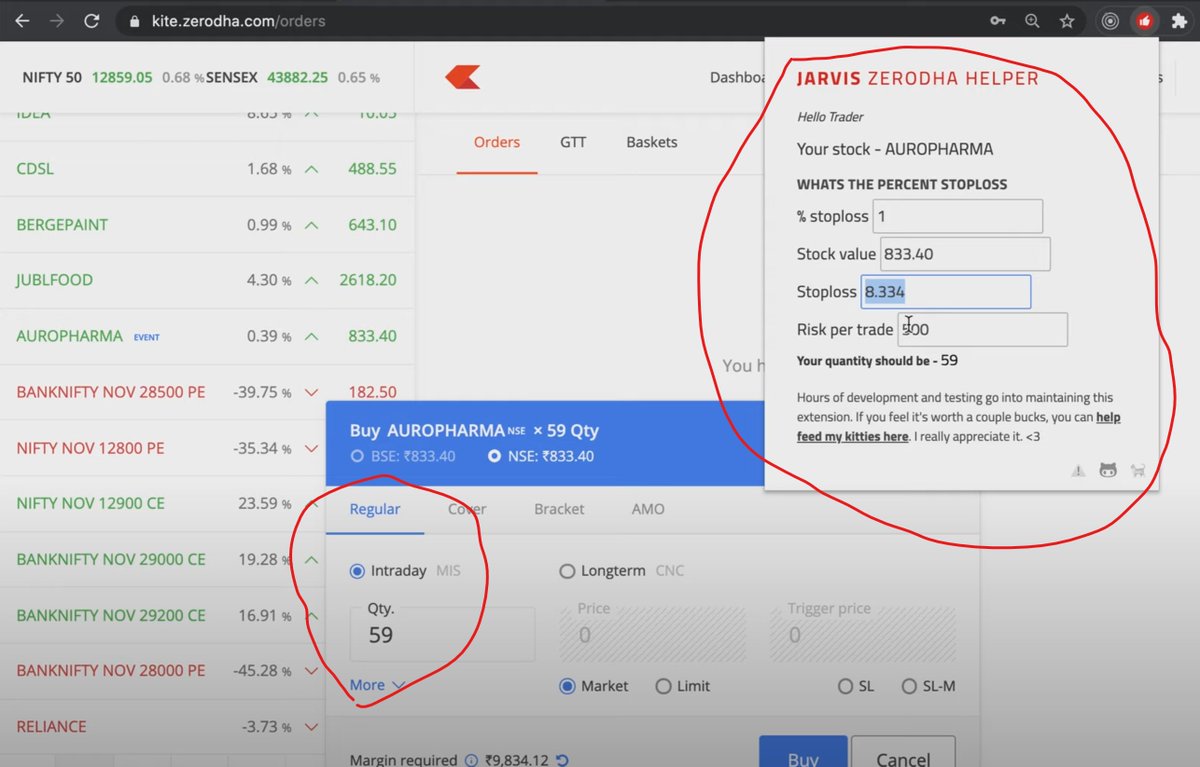 ⚡️This plugin makes it easy to compute the quantity that you guys can take according to the risk stated. ⚡️It auto fills the quantity to the #zerodha order window once you have defined your risk. So the lazy traders out there, or novice traders, use this!
3.Zerodha Kite Enhancements 👻[LINK]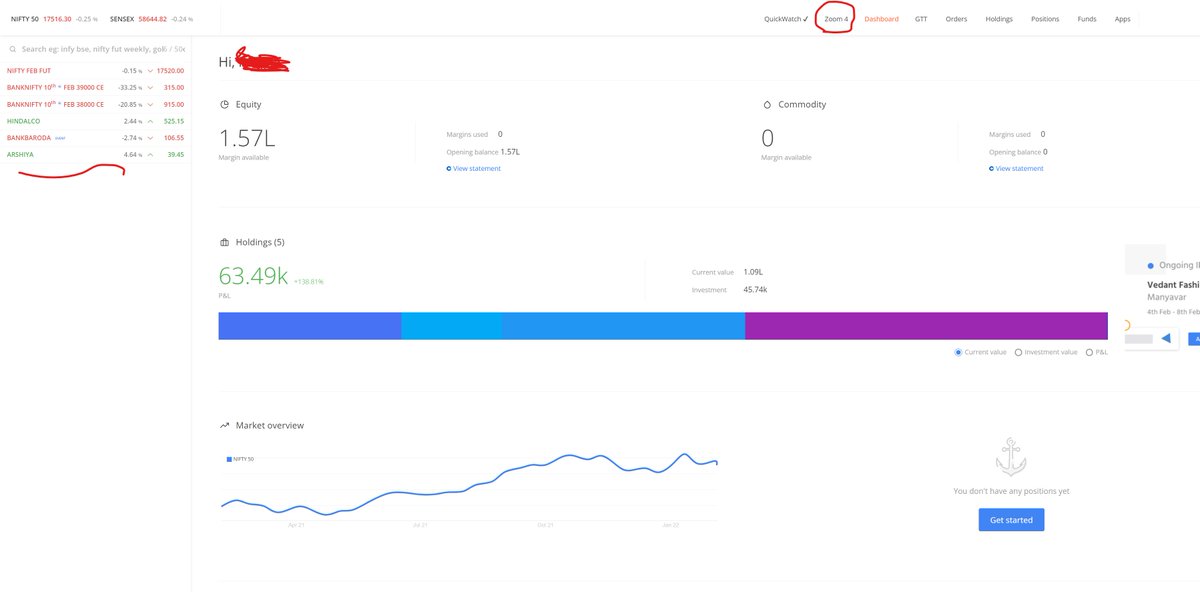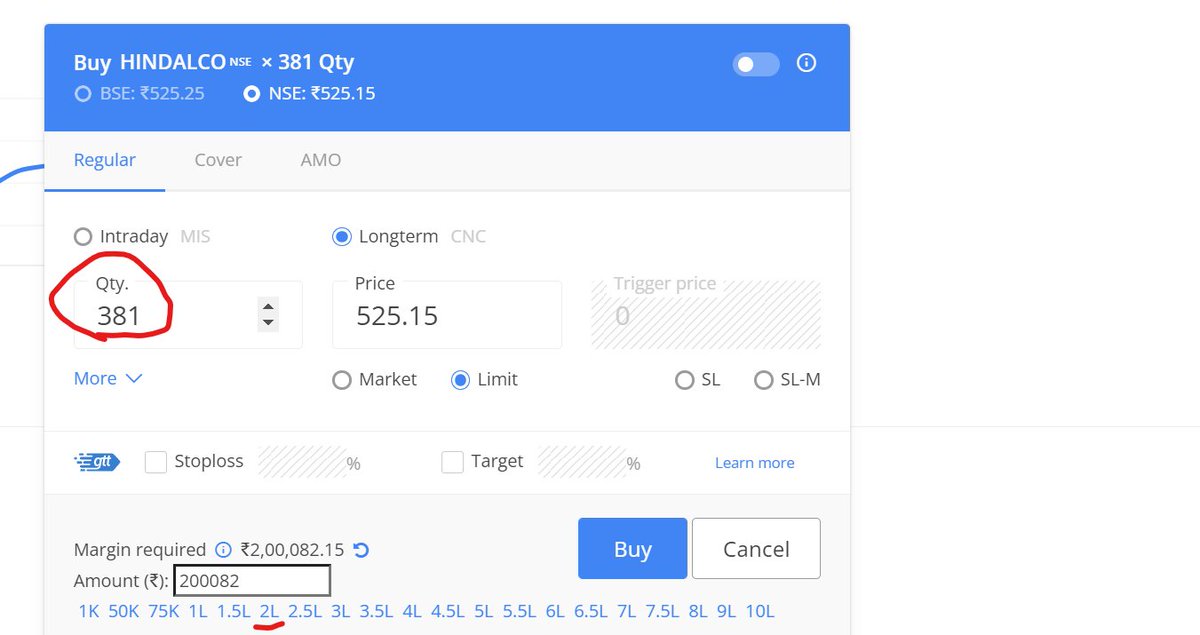 ⚡️It auto calculates and auto fills the quantity you can buy only by clicking on the quantities below. ⚡️It adds a hidden quick watch button for actual full width access ⚡️It features 4 levels of zoom for watch list. So you can glance at more info. Try it!
4. Posizer 👏 [LINK]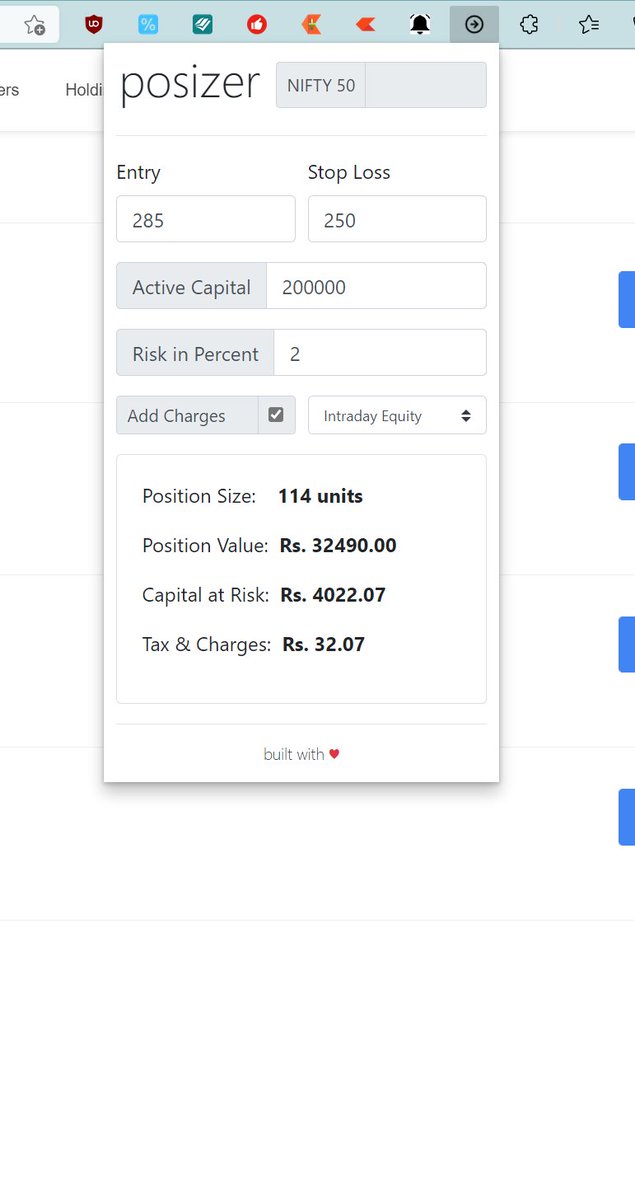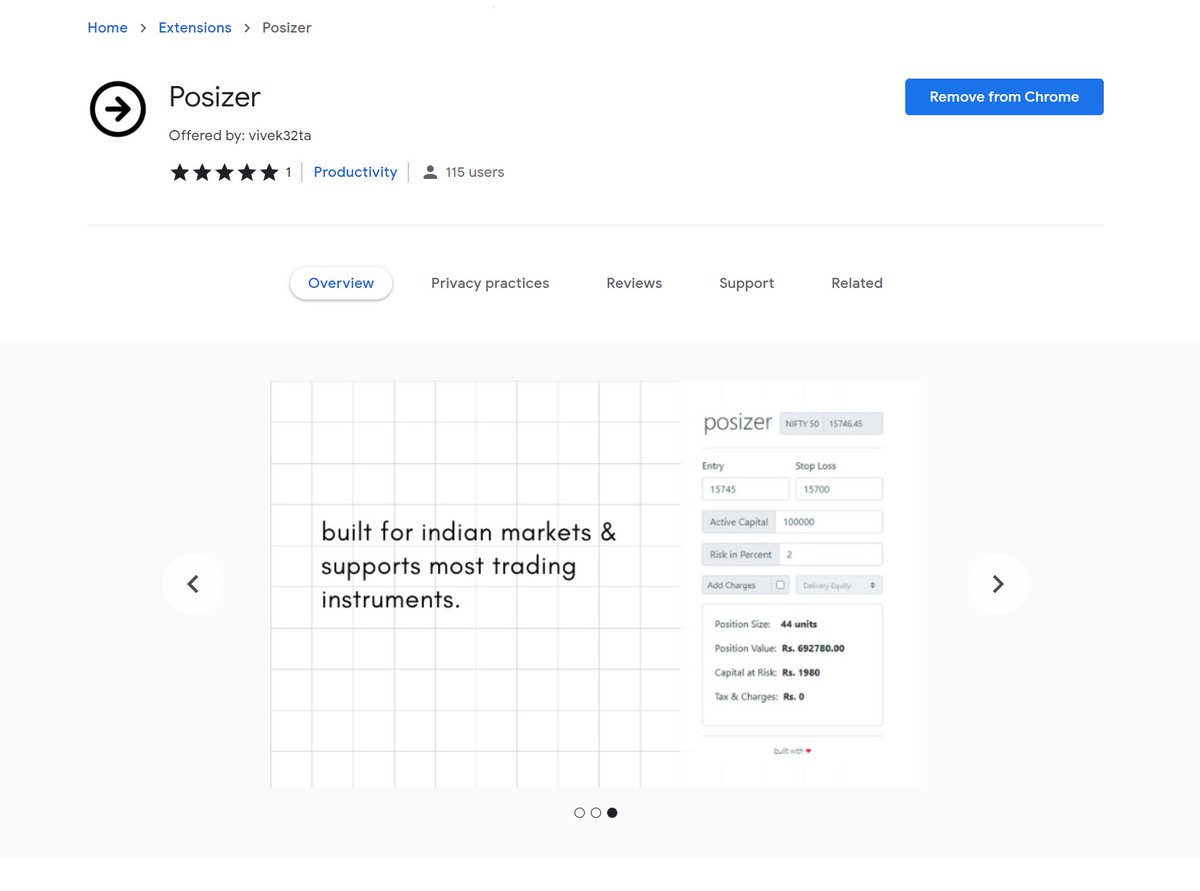 ⚡️A Clean tool again to assess how much quantity you should take according to your risk appetite. ⚡️Auto calculates brokerage costs according to CASH, FNO etc. Handy tool for beginning traders! Isn't it?
5. Cyborg 😱 [LINK]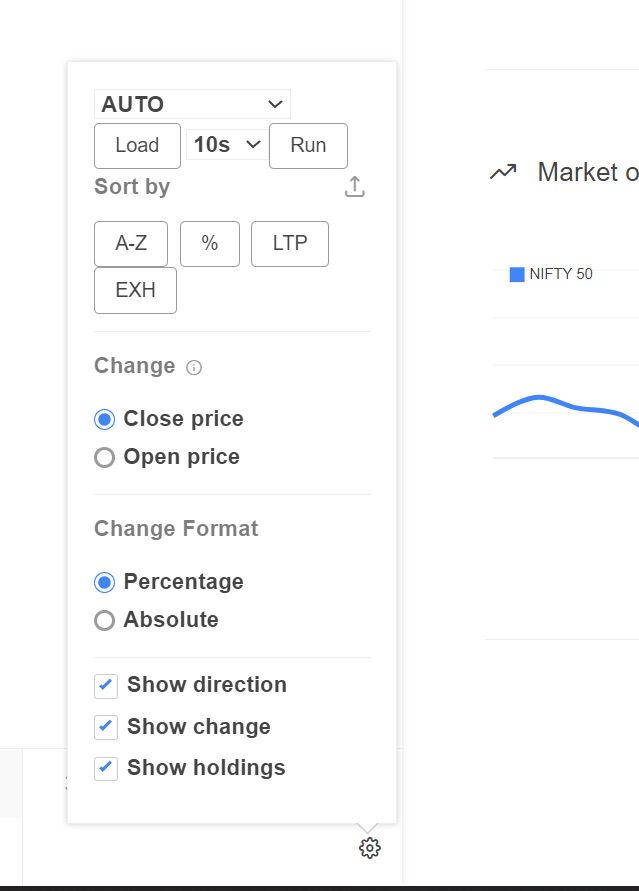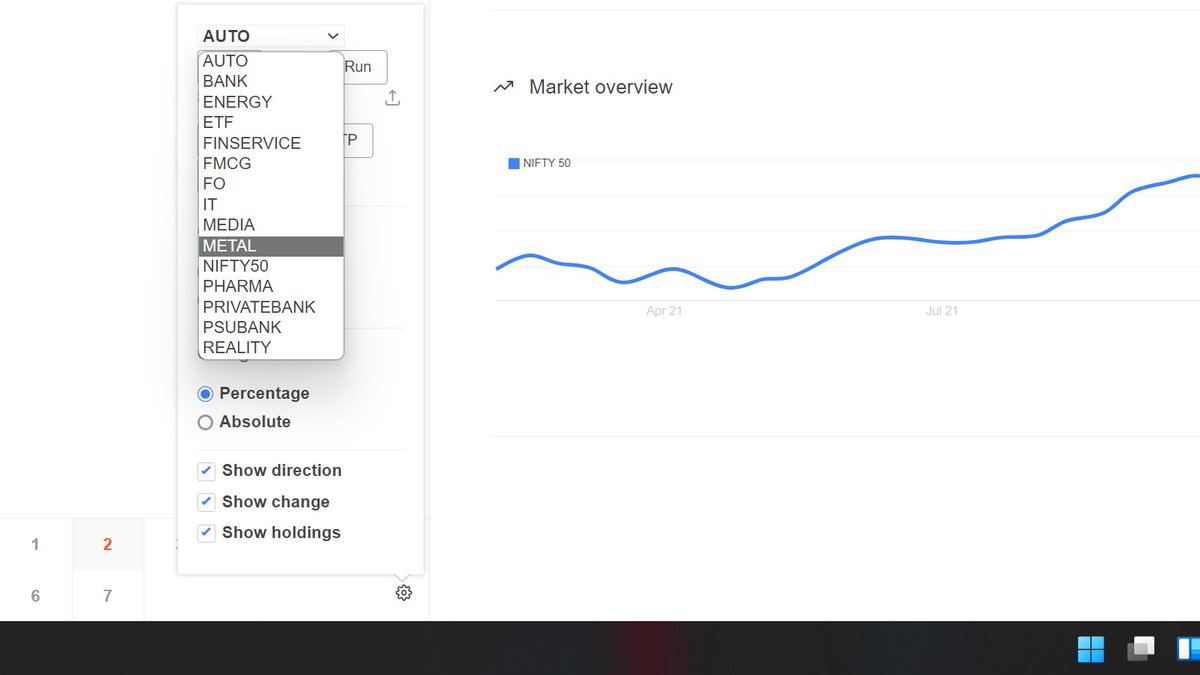 ⚡️View the most volatile stocks during the previous 10seconds, 1minute or 1hour etc in #zerodha kite ⚡️Sort the equities in current marketwatch by volatility. ⚡️Load market monitor with list of different index stocks. Try it in Live Market! Please share these 5 Chrome Extensions for Zerodha Kite users for wider reach and Help traders out there! ❤️ Join Us |
https://t.me/chartians
Fall in love with Charts. We offer some of the cleanest charts in the Market and share our trading ideas with the public for free!